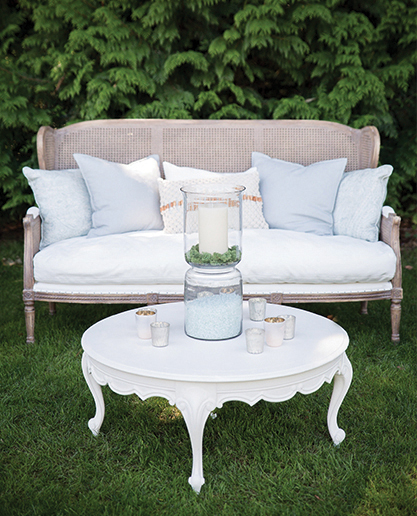 Rental Collections
Our collection is sourced with the creative panache of interior designer and owner, Wendy Reimer. Enjoy browsing through the vast selection of beautiful event rental offerings—send us your wish list and we will provide you with a rental quotation for your special occasion.
If you don't see what you're looking for, please contact us. Our collections are constantly updated as new inventory arrives. We also source exclusive items to customize that "something special" you had in mind.
Consultation
Grand or intimate, we have the resources and expertise to assist in a consultative role for décor planning by appointment. Creating a special occasion on your own can be a daunting task. For those DIY clients who require design support, we can accommodate with panache.
For select events that require the full support of a professional interior designer, we offer expertise through our sister company Reimer Design. Sourcing custom products for purchase, as well as locating your perfect venue through our extensive network—are additional services available.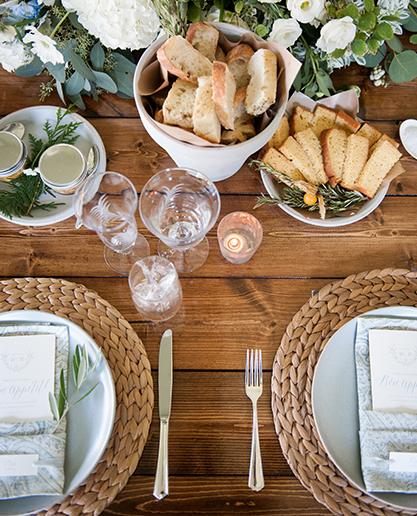 Helping Hands Service
You have carefully selected beautiful rentals to decorate your venue—but what about delivery and on-site styling?
The occasion has been an amazing success but the thought of tear down and pack-up afterwards is overwhelming. And what about scullery services? Not to worry. Let us know the details of your event, and along with a quote for your rentals, we can provide a quote to cover the logistics.
DELIVERY
We provide delivery service from our rental collection within the Greater Toronto Area (GTA) and beyond. A predetermined window of time for the delivery will be scheduled, based on the time of the event, any set-up requirements, and the location of the venue. Shipping for purchased items can also be arranged.
Fees do apply and are quoted on a case-by-case basis, depending on the event location and the size of the rental order. Pick-up and drop-off are permitted on non-fragile items on a discretionary basis within our specific drop-off and pick-up window of times. Otherwise, round-trip delivery and retrieval of all Bash Panache décor items is applied.
ON-SITE STYLING
For those needing that extra on-site support to pull things together, we offer a set-up service for the rentals you have selected. This includes unpacking and styling the items you have selected from our collection—to ensure the overall impact is as beautiful as you imagined. For more information on this additional service, please share the details of your event and we will be happy to provide a quote for you.
SCULLERY SERVICES AND PACK-UP
Due to the delicate nature of some of our tableware and glassware, a mandatory scullery service is applied on certain orders of our finer products. This ensures all pieces are counted, cleaned, and packed to Bash Panache standards, prior to leaving the event site. Scullery representative(s) will work with your caterer and event coordinator to ensure the pack-up process is efficiently managed. Fees are based on the size of the rental order.