Our goal is to exceed your expectations—integrity and stellar customer service are always in style. We invite you to explore our rental collection and if you don't see what you're looking for, we often custom source items for our clients. Email or call and we can help make your vision a reality.
Founder, Wendy Reimer, a seasoned interior designer and owner of Reimer Design Incorporated, passionately curates Bash Panache's ever-evolving collection.
The inspiration to create an exceptional rental company—one that would offer an out-of-the ordinary, curated collection began while Wendy was planning her daughter's wedding. The bride's vision for a rustic yet chic outdoor farm wedding sent the MOB searching for the perfect furniture and decorative items. It quickly became apparent how limited the upscale rental market was for truly unique and pretty things. Out of that experience—Bash Panache was born.
Today, our collection has grown to include a wonderful blend of well-loved vintage, antique and new treasures—all woven together into an outstanding selection. We promise you'll be delighted.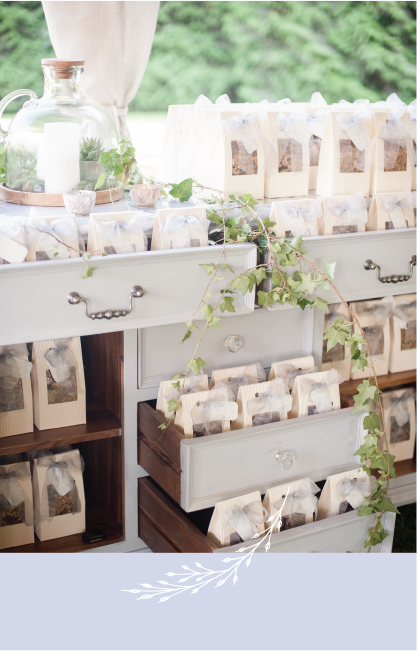 Wendy Reimer
Interior designer, avid gardener—and entrepreneur with a penchant for pretty—creative force, Wendy Reimer, has spent a lifetime refining her skills in design, entertaining and business.
Beautification in its many forms is what makes her tick. A discerning person who understands that special occasions come with a great deal of expectation, Wendy believes in delivering on promises—and that planning a memorable event can be fun after all.